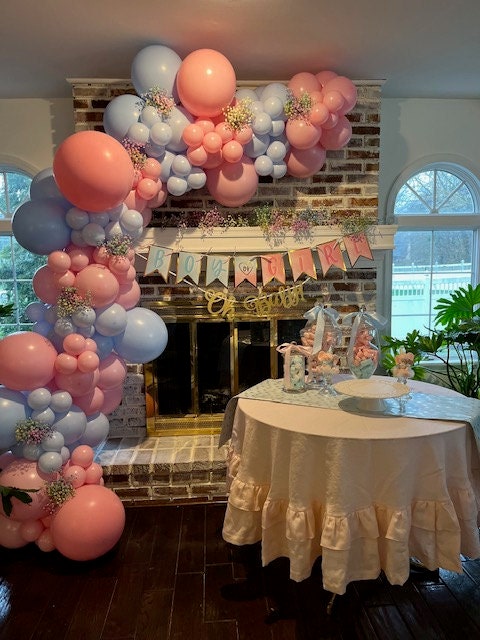 Gender reveal party in Yardley PA I'm not a fan of hanging balloon garlands on walls- but they let me use a VERY sturdy sticky hook, and they also had a screw in the stone. So, I was able to hang this beautiful garland....it's a GIRL by the way!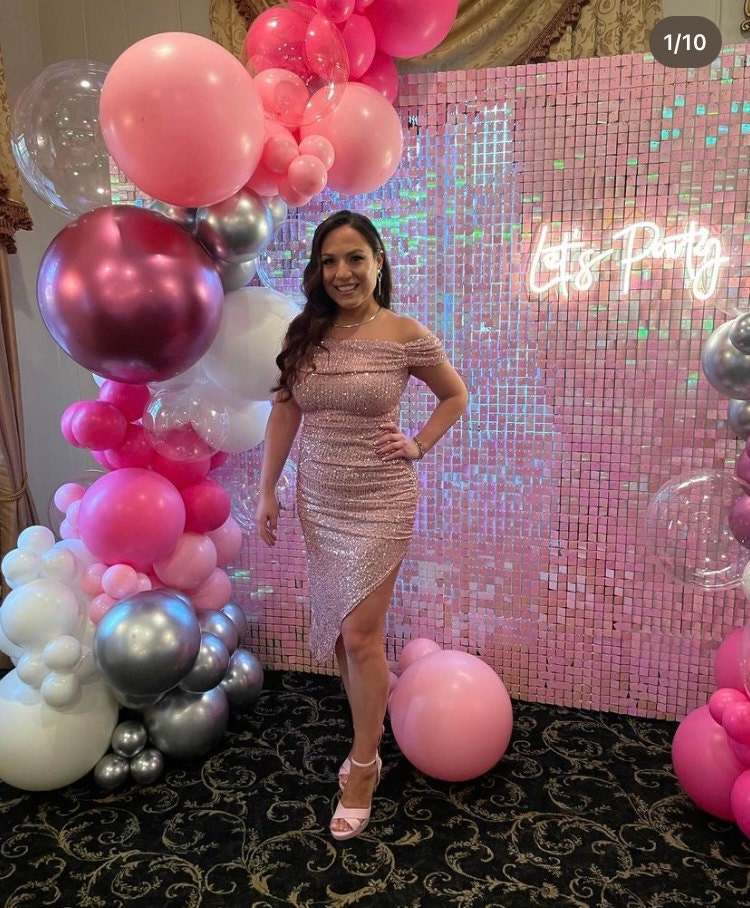 DOUBLE WIDE SHIMMER WALL with neon sign. Neon Signs for rent: Let's Party, Will you marry me, Happy Birthday, Congrats!, Miss to Mrs., Hello Gorgeous and Oh Baby.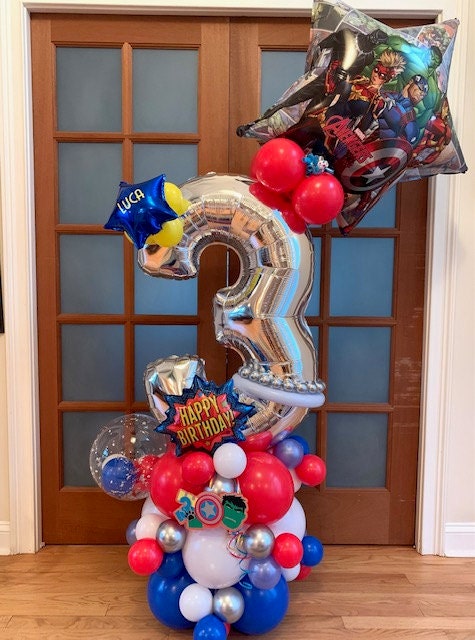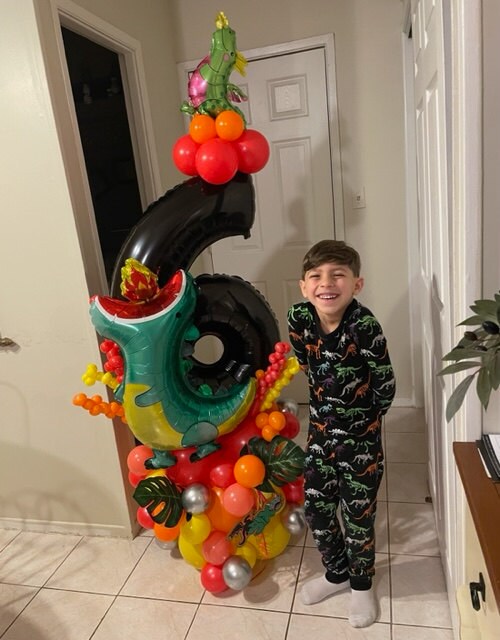 I LOVE getting customer pictures!!! $95.00- theme number bouquet. You tell me the theme- or colors etc. And I make it custom...just for your favorites!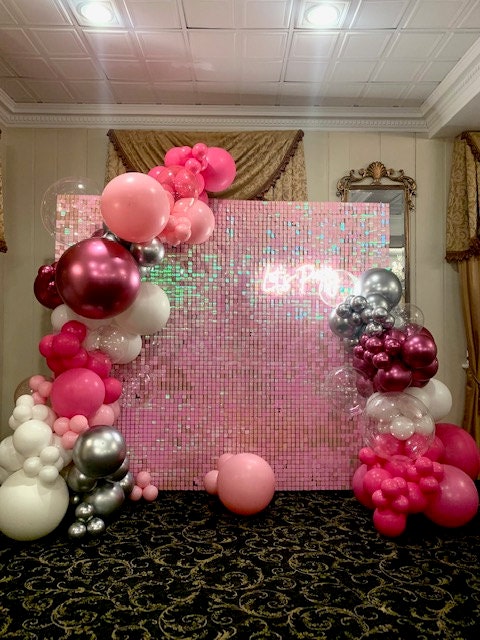 DOUBLE WIDE SHIMMER WALL. Comes in pink or silver. This was for a 40th birthday party at The Washington Crossing Inn.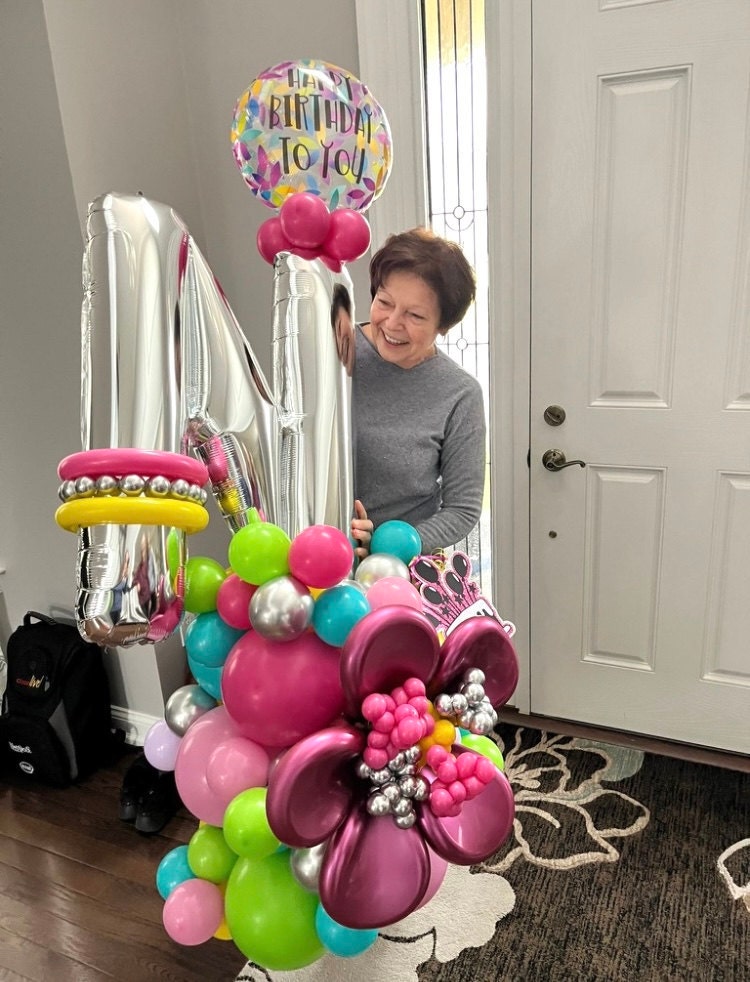 "N" is for Natasha! Send a LOVE LETTER BALLOON BOUQUET with flower is $125 and without flower is $95. Comes with a handmade one of a kind keepsake note card.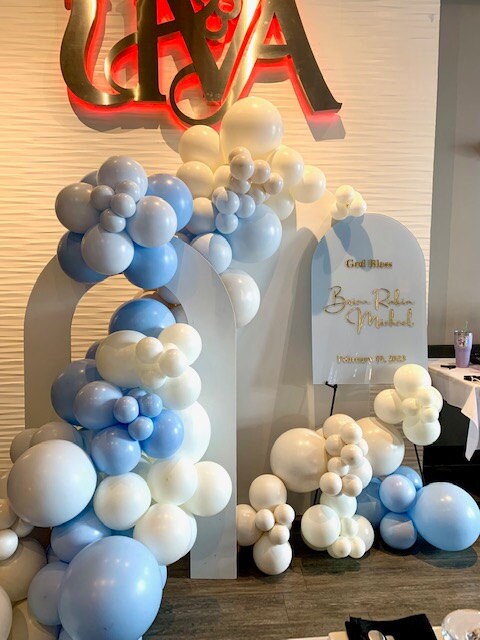 This is a Double Rainbow Arch with Balloon Garland. Made for a magical display at a baby christening.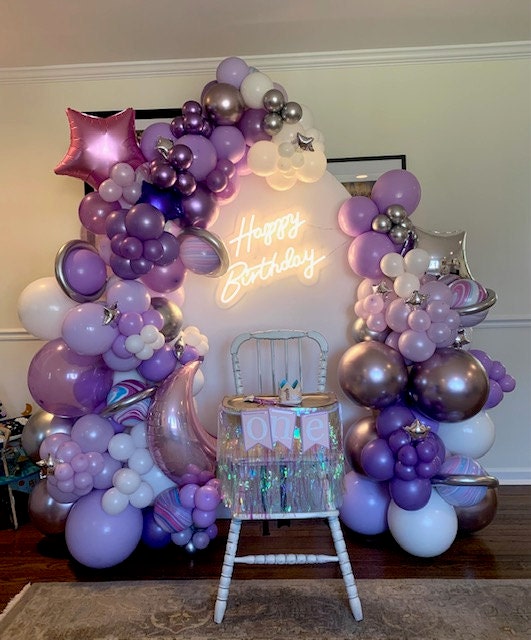 6 foot tall chiara backdrop with neon sign and balloon garland. $655. Please allow at least two hours for installation time. Any colors, and any theme.
Candy themed number marquee. $95 per number. Add a Mailbox Balloon Bouquet for $35.00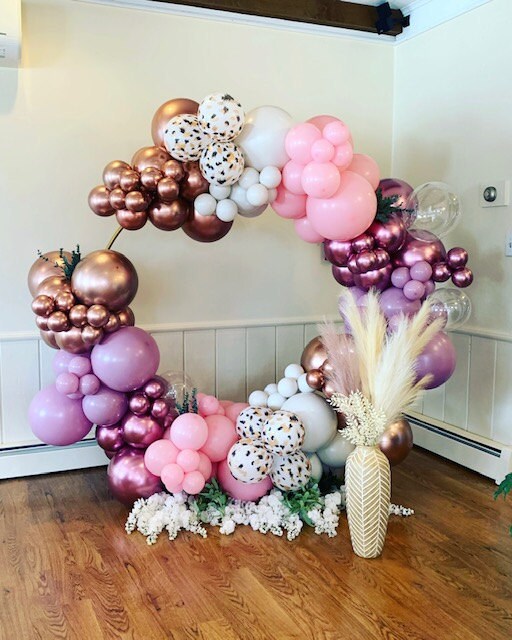 Boho style 2/3 balloon ring for a Bridal Shower in Landsdale. Add romantic, rustic florals for that pretty look. $350 for ring and balloons. Add rental florals for $55.00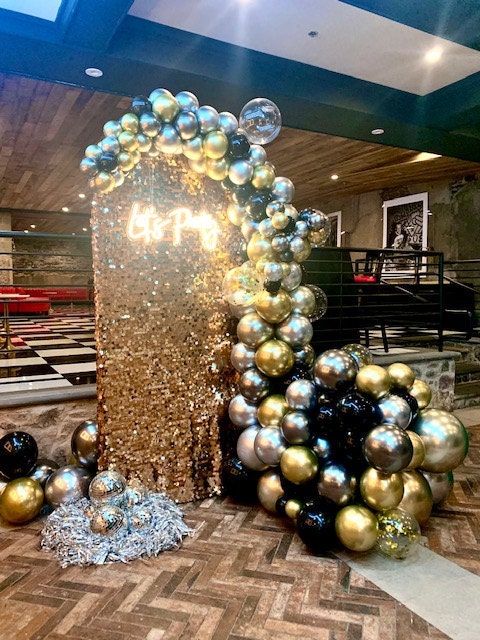 God Confetti Fabric Backdrop with Balloon Garland and Neon Sign. This was for a fabulous 40th Anniversary celebration and The Logan Inn in New Hope. https://www.loganinn.com Party was in The Rock Room in the cellar. Full set up and removal is $485.00 Please call or text Jessica with more questions.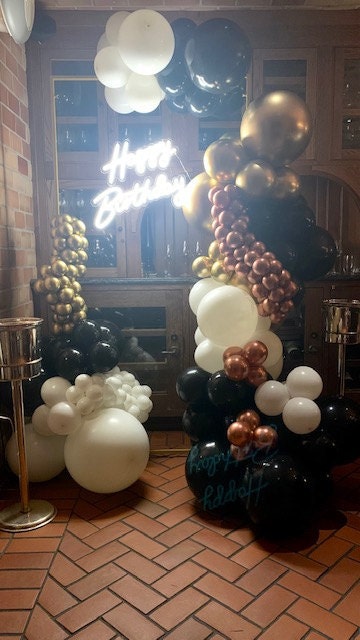 Rectangular Balloon Arch with Neon Sign. A sophisticated backdrop. This installation was for a 65 birthday party at The Pluckemin Inn in Bedminster NJ.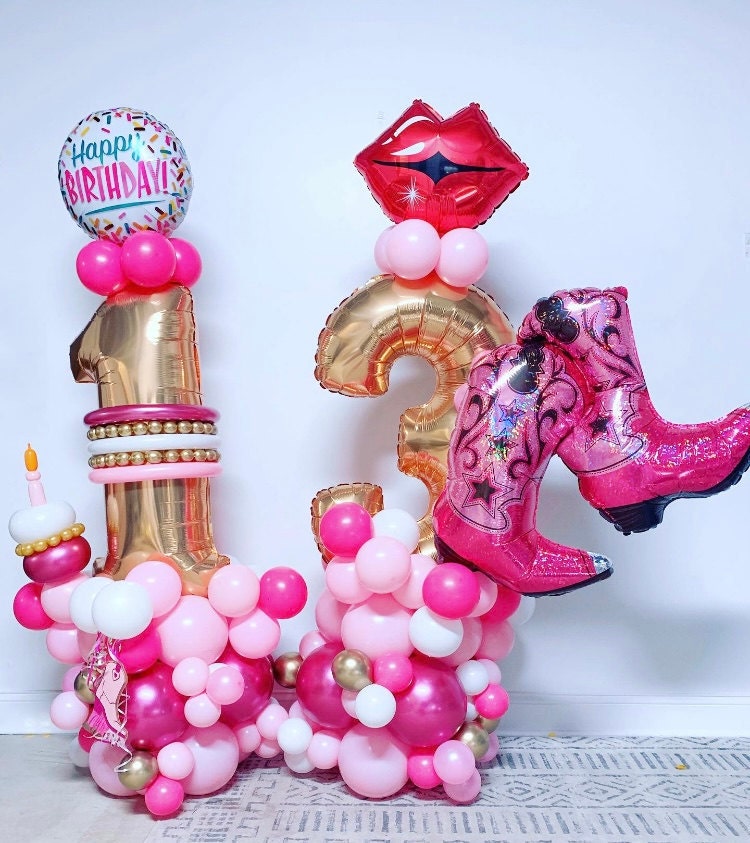 Pink girly girl THEMED NUMBER BOUQUET for a 13 year old in Newtown PA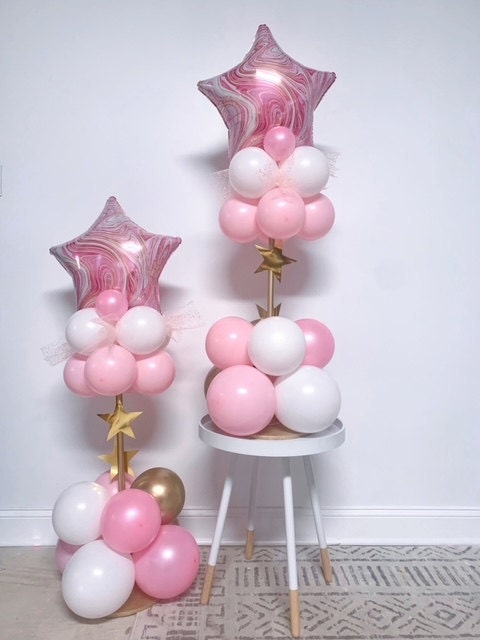 Sweet Celebration Centerpieces for the gift table at a baby shower at The Manor House at Commonwealth.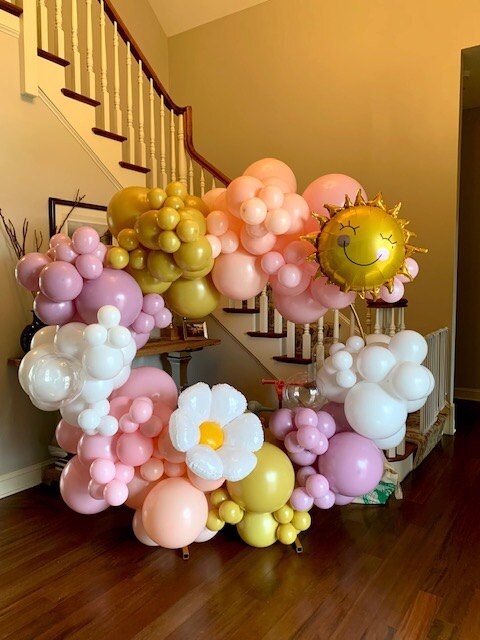 "You are my Sunshine" themed 2/3 balloon ring for an adorable 2nd birthday party at a home in New Hope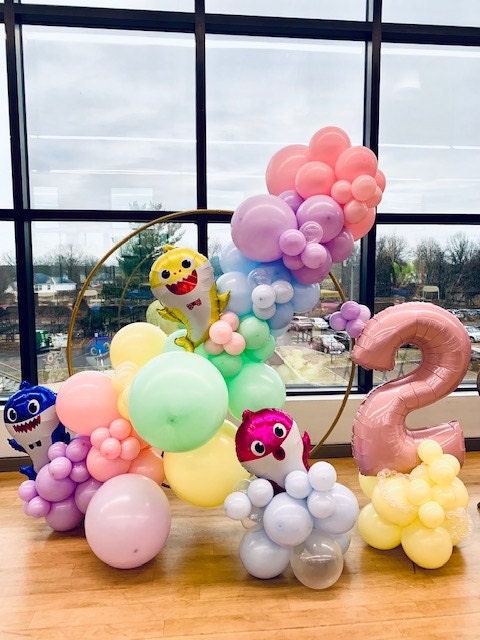 BABY SHARK Balloon ring with balloon garland at The Newtown Athletic Club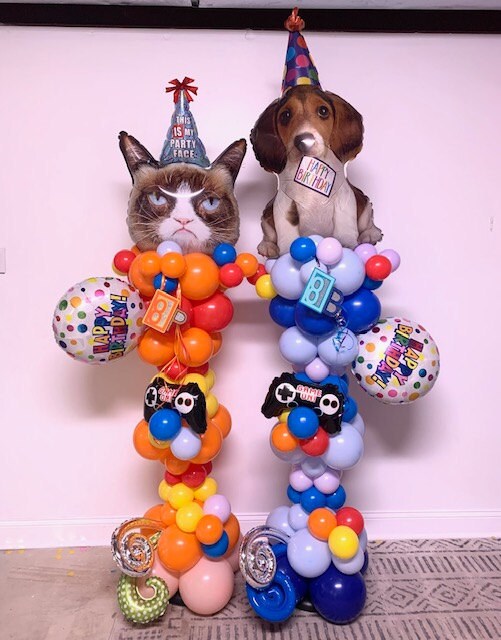 Crazy Towers for two 8 year old twins. A delivery in Washington Crossing.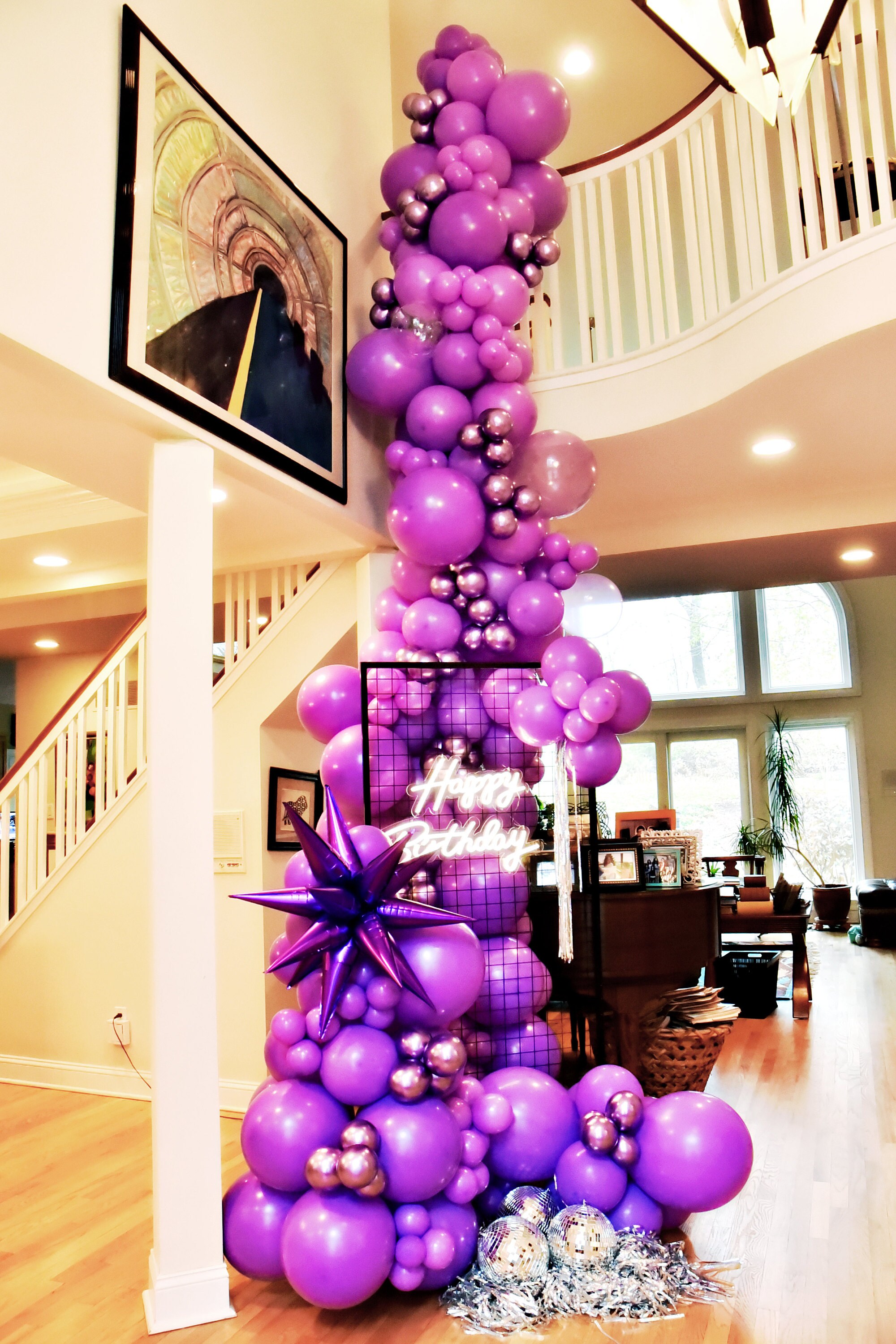 Very large installation for a 50th birthday party in a home in New Hope Pennsylvania. A $950.00 balloon backdrop. Approximately 30 feet of balloons with black grid backdrop and neon Happy Birthday Sign with a stack of rental disco balls.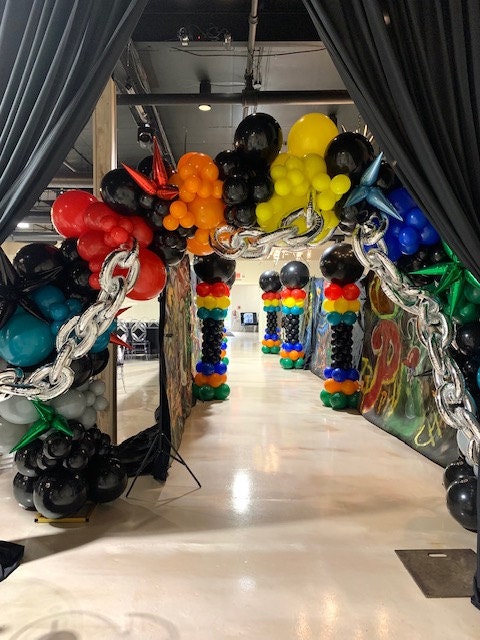 Graffiti style Bar Mitzvah party at Industry in Montgomery County.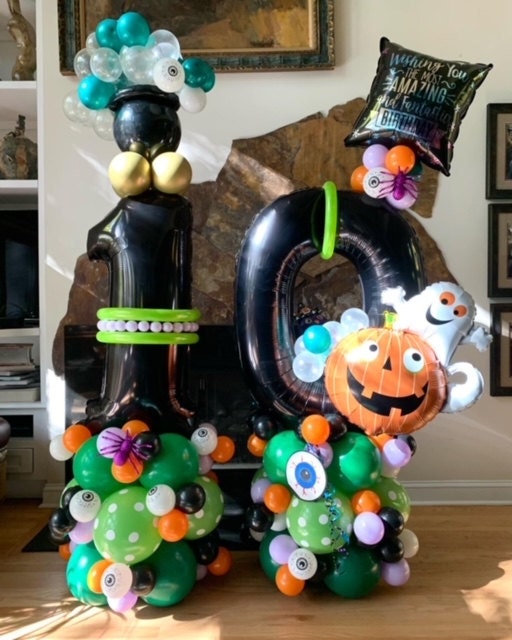 THEMED NUMBER BOUQUET....Halloween style!! For a fabulous ten year old in New Hope PA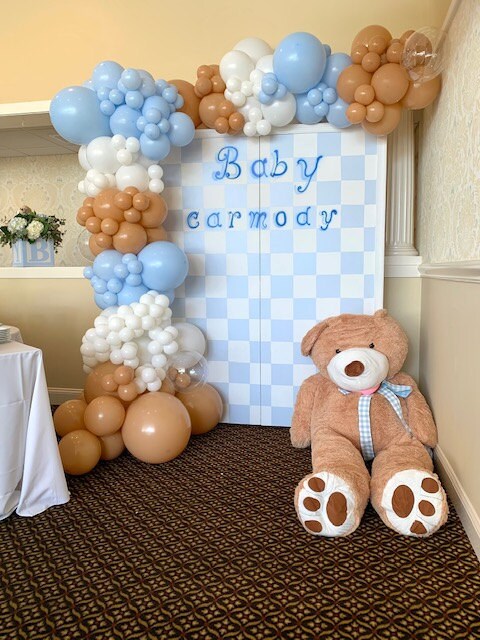 Teddy Bear themed baby shower at Spring Mill Country Club in Warminster/Ivyland. Backdrop supplied by client.
Space themed 1st birthday party at a Langhorne home.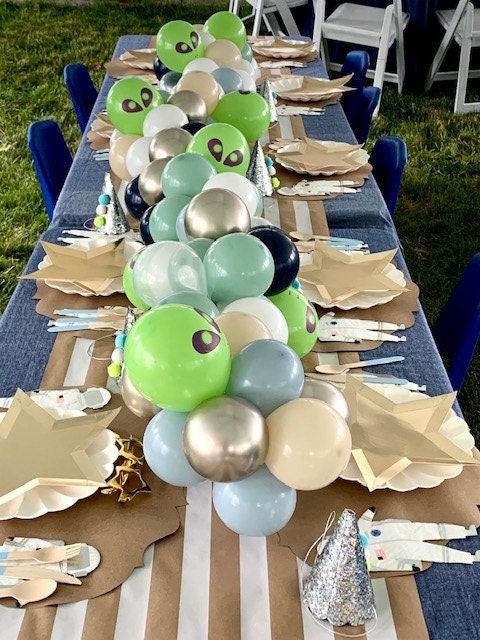 Long balloon tablerunner for the kids table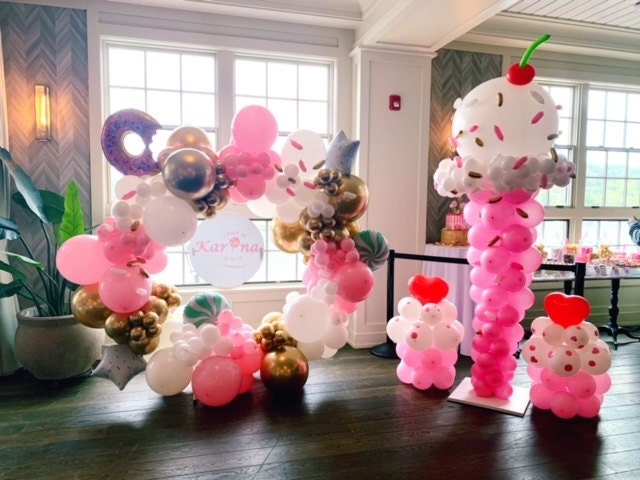 Sweets theme bat mitzvah at Stella in New Hope. Balloon ring, cupcake sculptures and giant ice cream cone.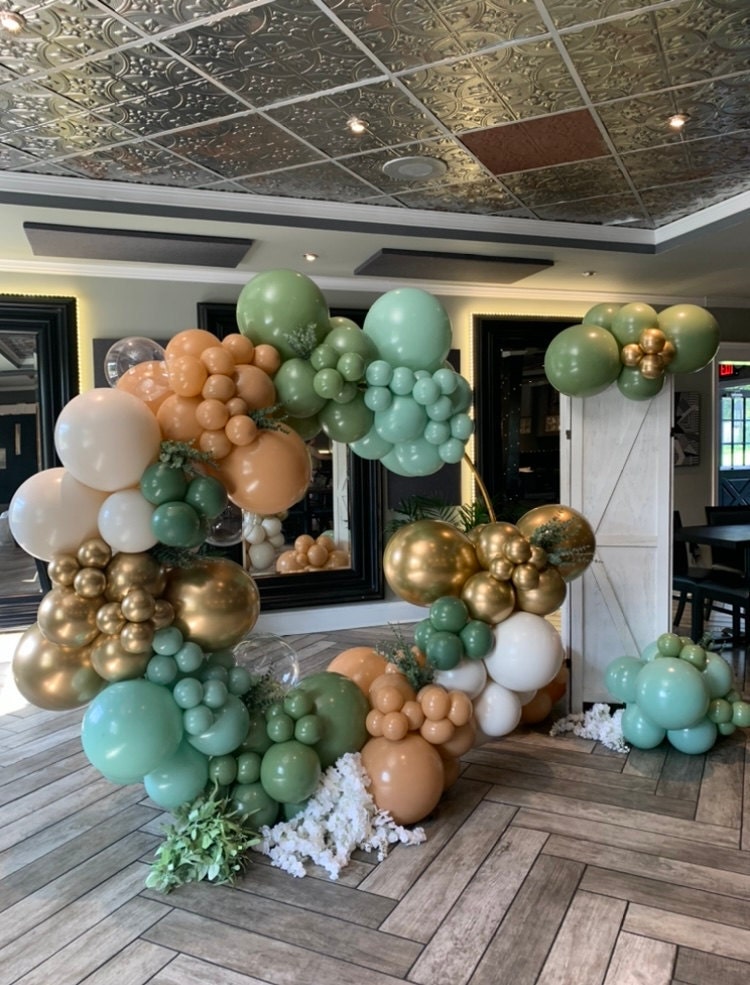 2/3 Balloon Ring with Floral Rentals. Installed at The Greystone in Newtown for a woodland themed baby shower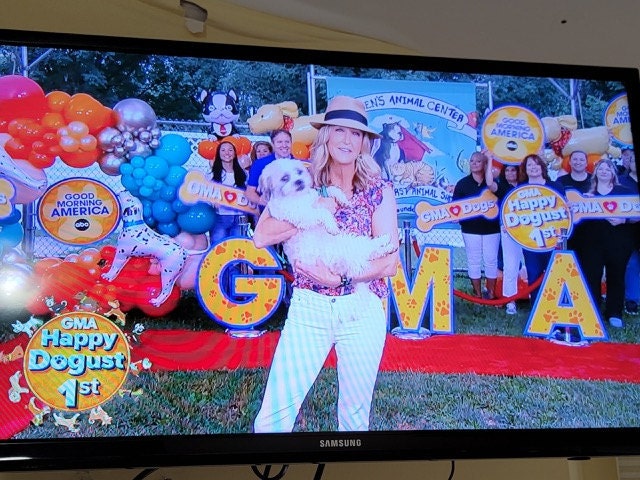 Lara Spencer from Good Morning America creating a feature about The Women's Animal Center in Bensalem https://womensanimalcenter.org/
7' balloon wall installed at a house party in Yardley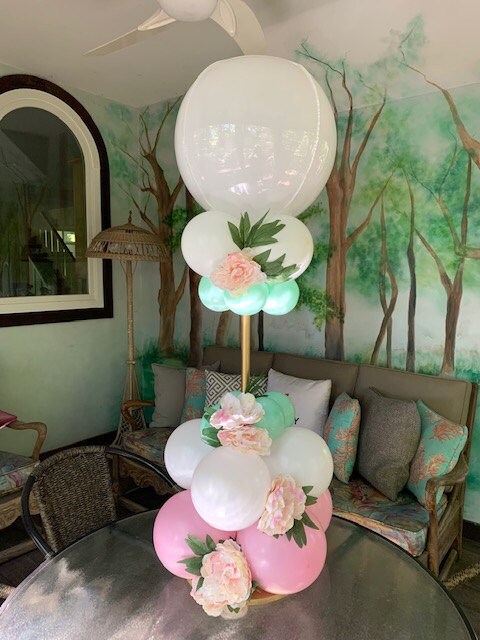 Celebration Centerpieces. This was a gorgeous table top display for a rehearsal dinner at Vault Brewing in Yardley PA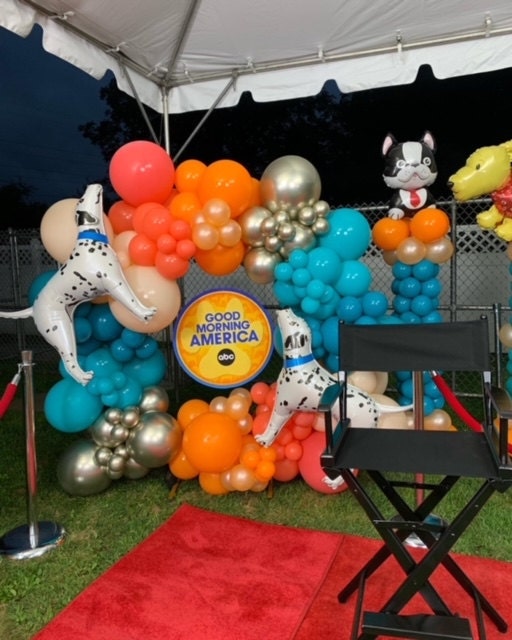 Please call or text Jessica with questions or to order. 215-801-2412 Full Balloon Ring and Traditional Balloon Columns for GMA bringing awareness to Bensalem's Women's Animal Center- our country's first animal rescue! https://www.instagram.com/p/CguGVa6rOjv/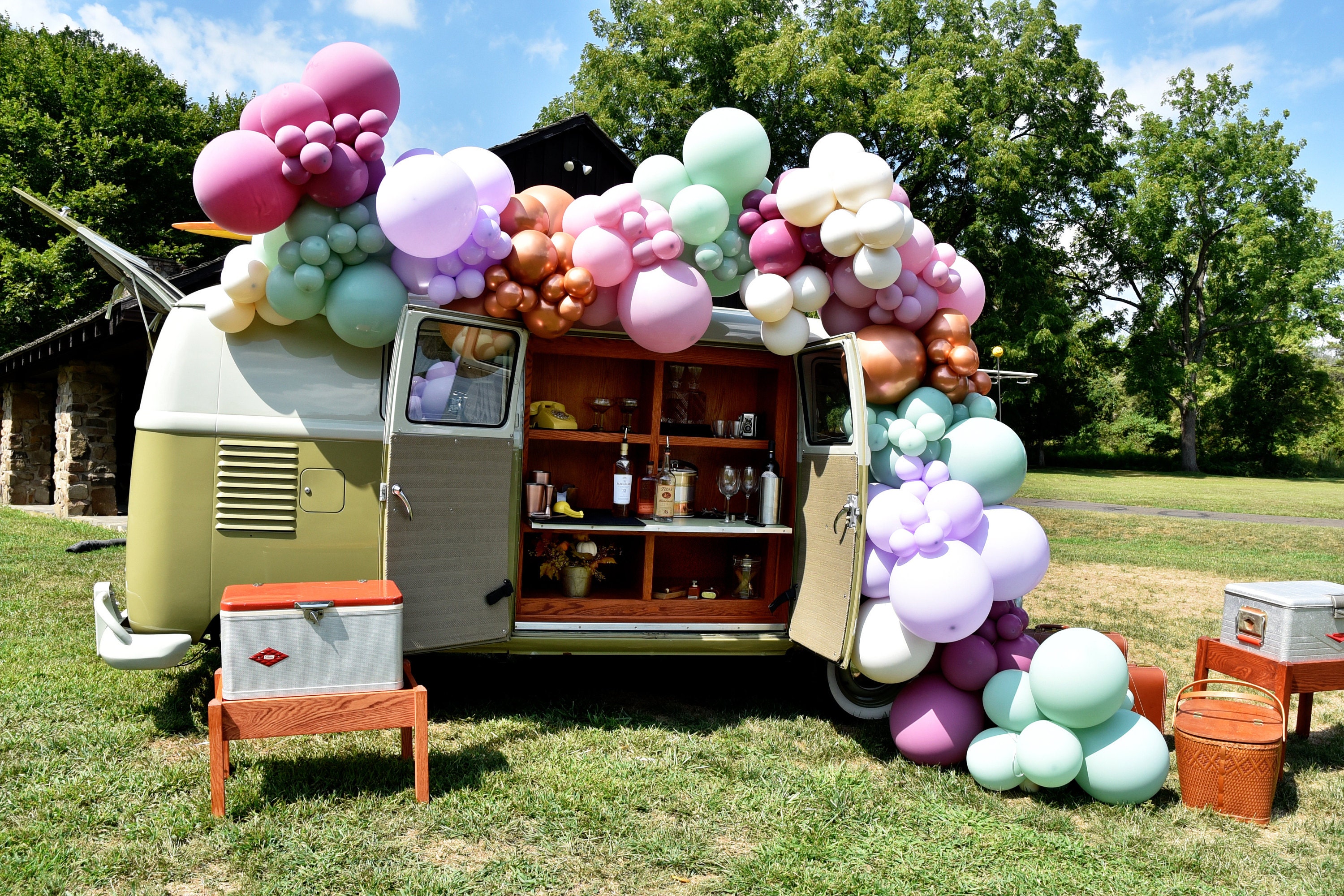 This was a beautiful set up with Libation Station. They offer several incredible vintage props. So great for weddings, birthdays, and holidays. This balloon garland is approximately 16 feet long and is $25 per foot installed. So, a $400 installation. https://www.instagram.com/libationstations/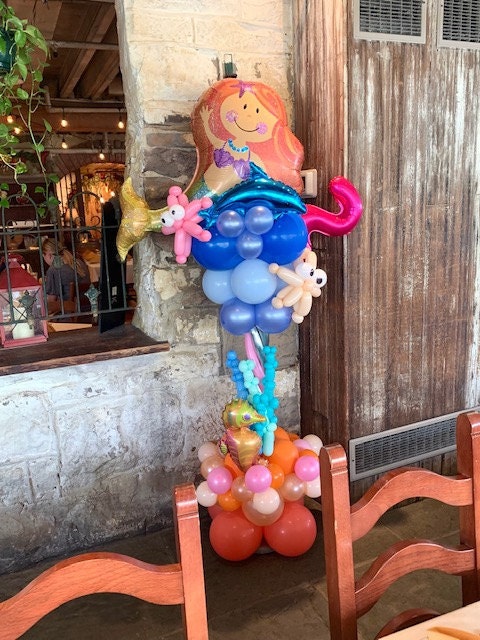 Check out PARTY TOWERS made by Bucks County Balloons. Any theme and any event. These are indoor only and are 6 to 7 feet tall. This was for a 2nd birthday party at La Stalla Newtown.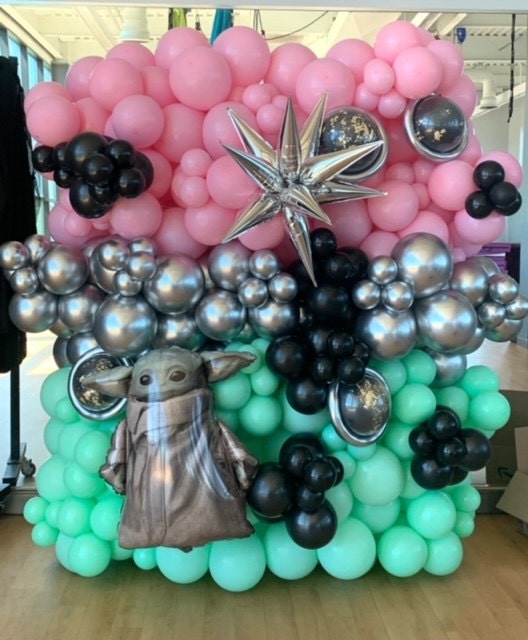 Baby Yoda Balloon Wall for an out of this world 8th birthday party at The Newtown Athletic Club.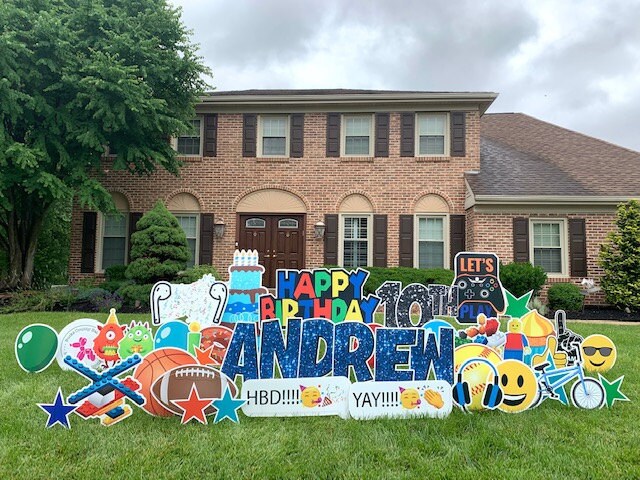 Big Papa Yard Card for a 10th Birthday in Richboro PA $125 includes delivery, installation and removal in Bucks County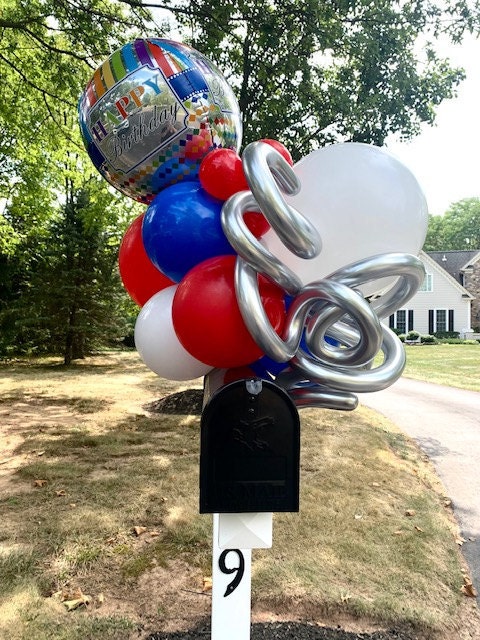 Mailbox Decor starting at $35. Want everyone to know where to go? This is a gorgeous 60th birthday party in Newtown, PA.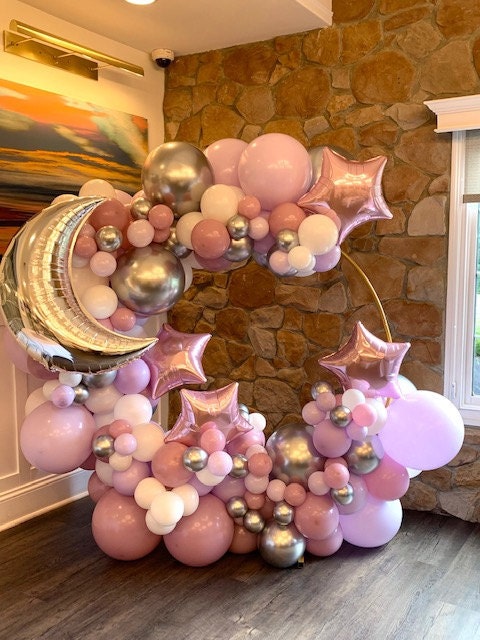 Moon and Stars themed 2/3 Balloon Ring. This was for a baby shower at Nikos Yardley on Oxford Valley Rd. $350 includes delivery, installation and removal in Bucks County.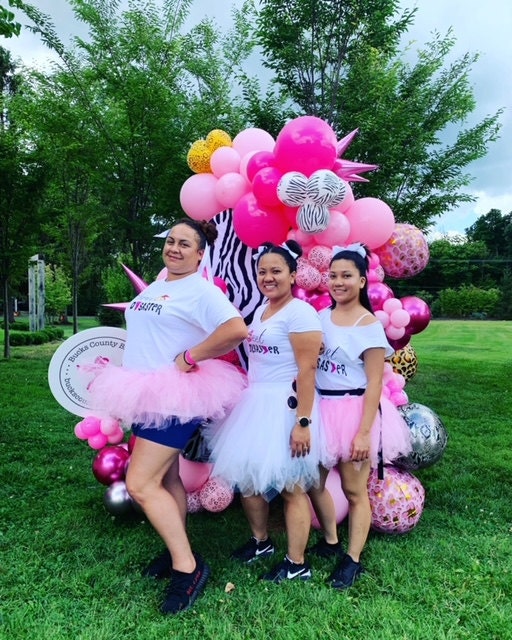 This crazy zebra, jungle themed backdrop was the perfect set up for Bridal Wars at Rosebank Winery.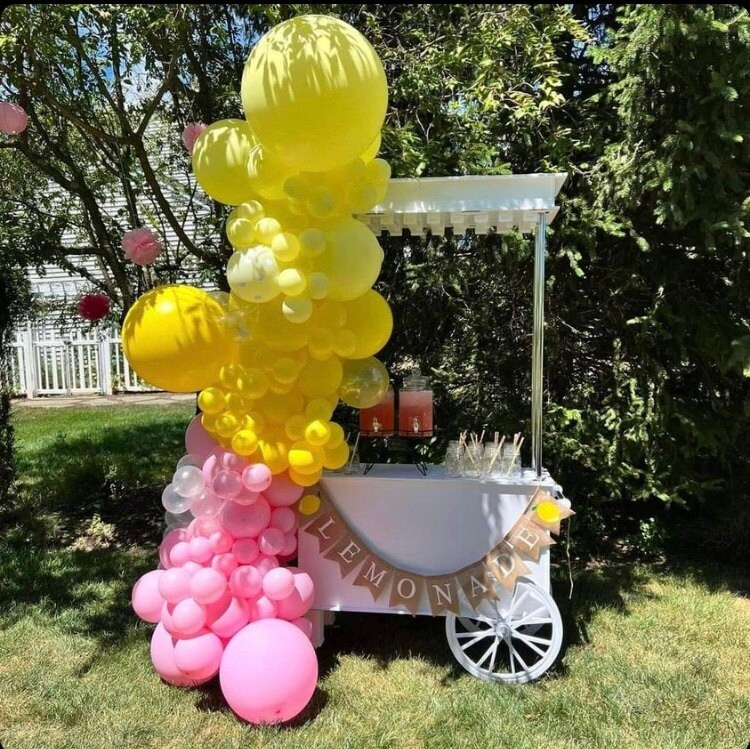 This is an adorable rental cart by Cart and Soul Rentals https://www.cartandsoulrentals.com/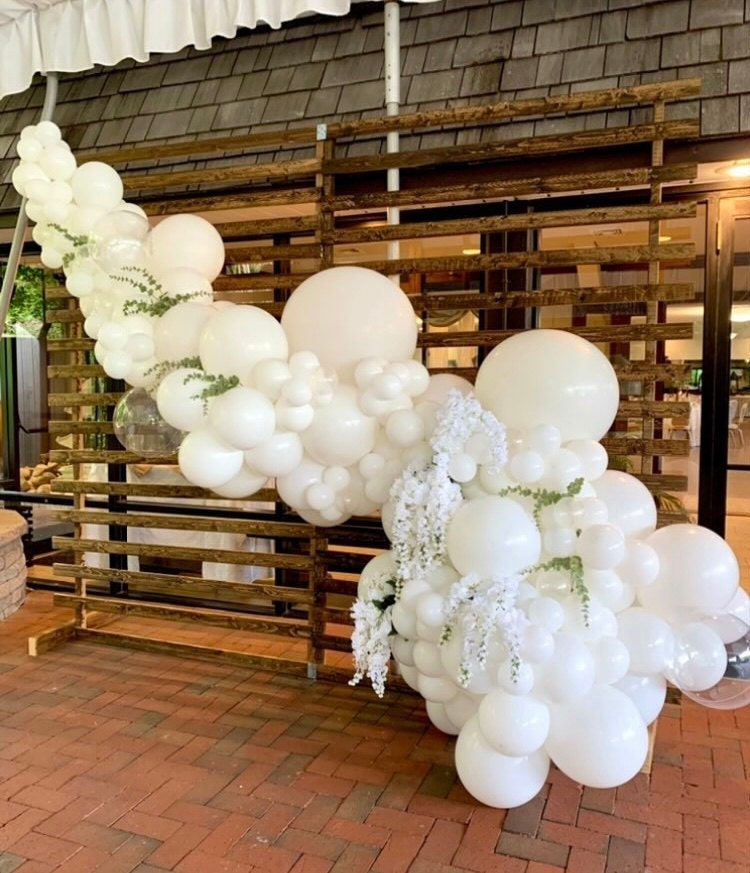 Premium balloon garland for a New Jersey Wedding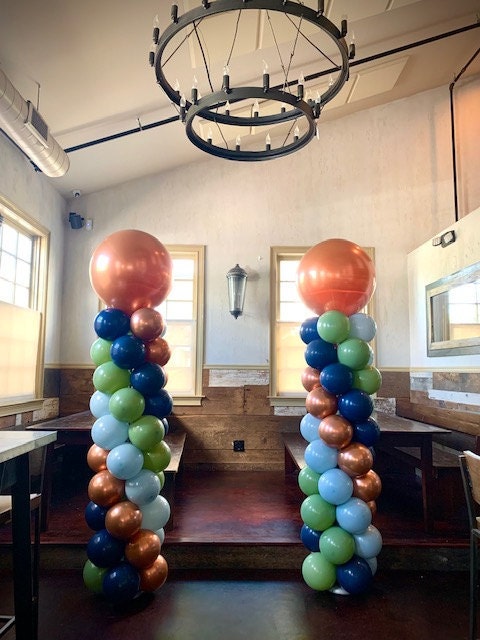 Balloon columns for a 40th birthday party at Vault Brewing in Yardley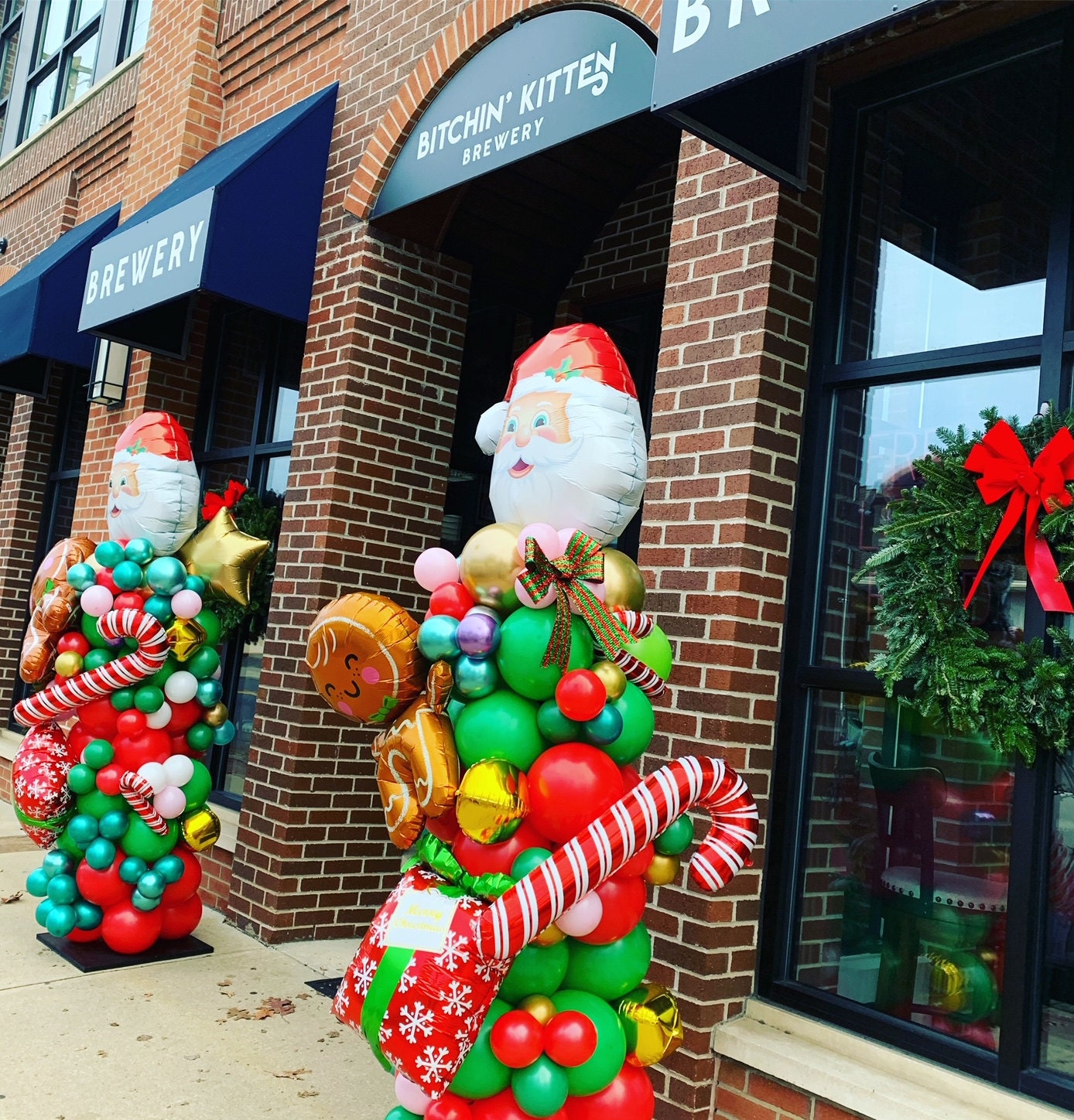 Festive Christmas themed balloon columns for Bitchin' Kitten in Morrisville PA https://bitchinkitten.com/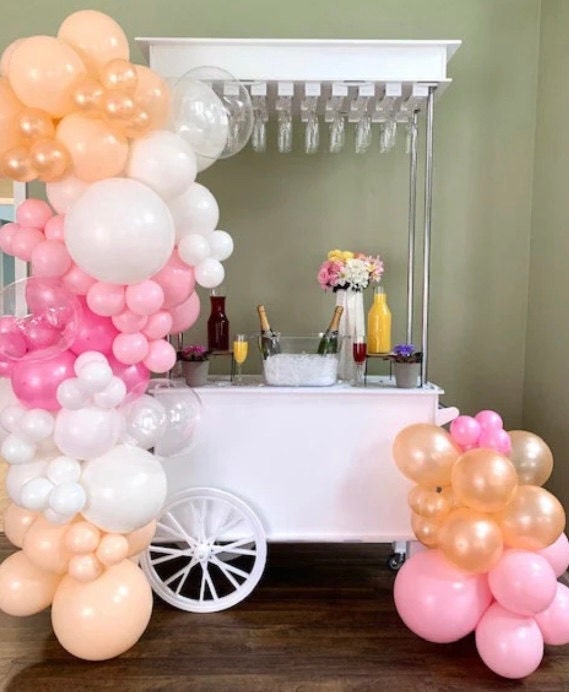 This is an adorable rental cart by Cart and Soul Rentals https://www.cartandsoulrentals.com/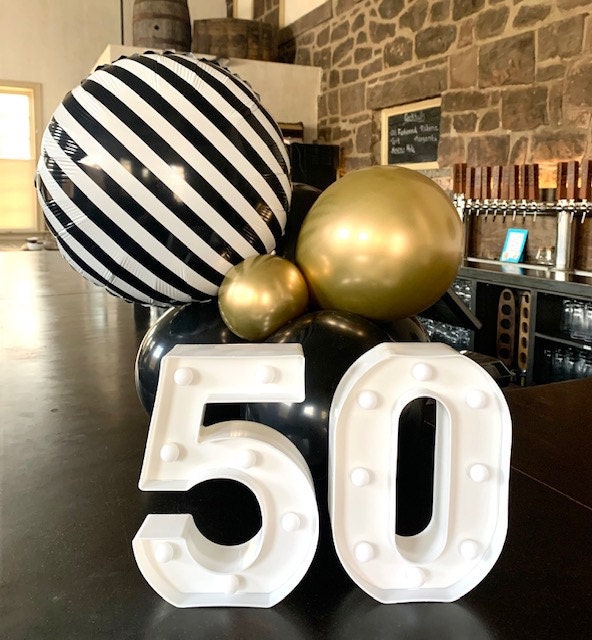 50th birthday party at Vault Brewing in Yardley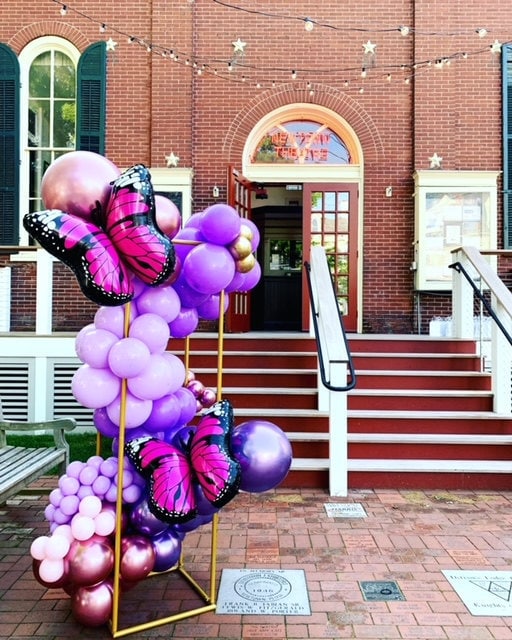 Women's empowerment event for Newtown Lifestyle Magazine https://www.instagram.com/newtownlifestyle/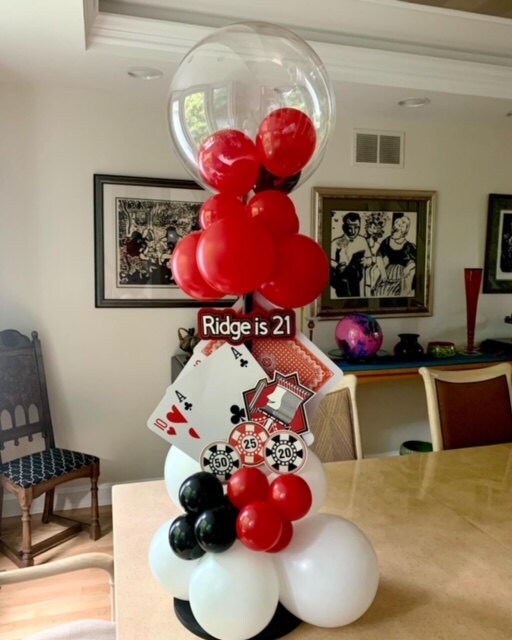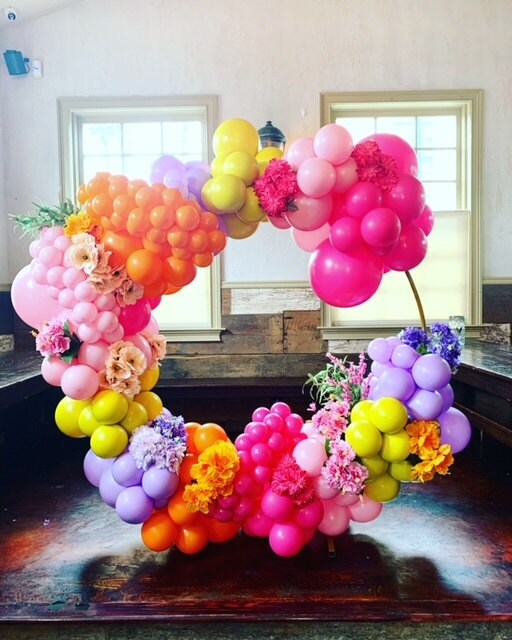 Bridal shower at The Vault Brewing 2/3 balloon ring is $350.00. Floral rentals are an additional $55.00.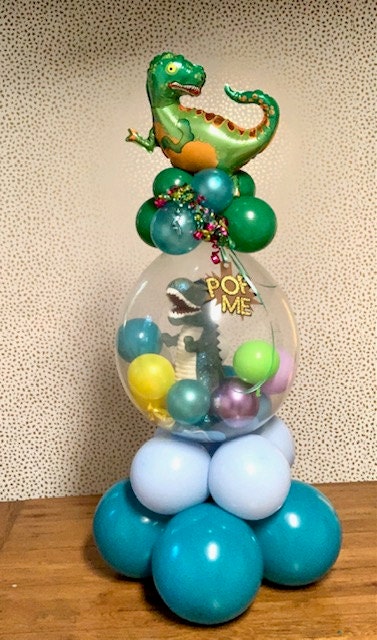 POP ME! These are so fun for any age. The basic is filled with candy, balloons, confetti and trinkets. I can also stuff them with money, gift cards, concert tickets, stuffed animals and more.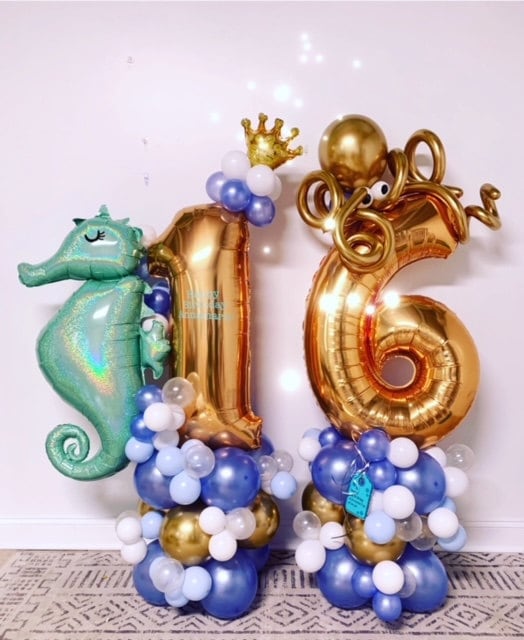 Themed number bouquets. $95.00 per number.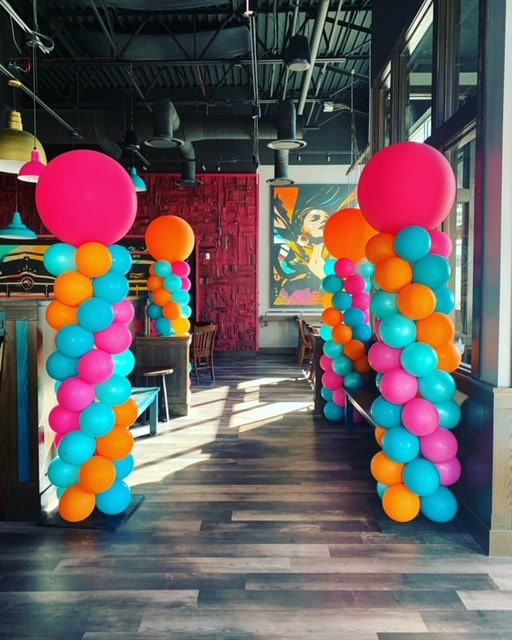 Traditional Balloon Columns for Bombas Tacos grand opening in Newtown PA $88.00 per column https://bombatacos.com/locations/newtown/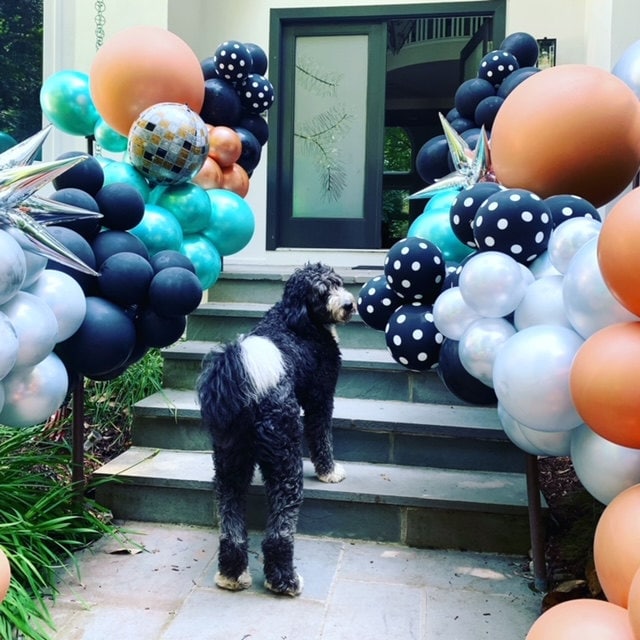 Balloon garland $25 per linear foot.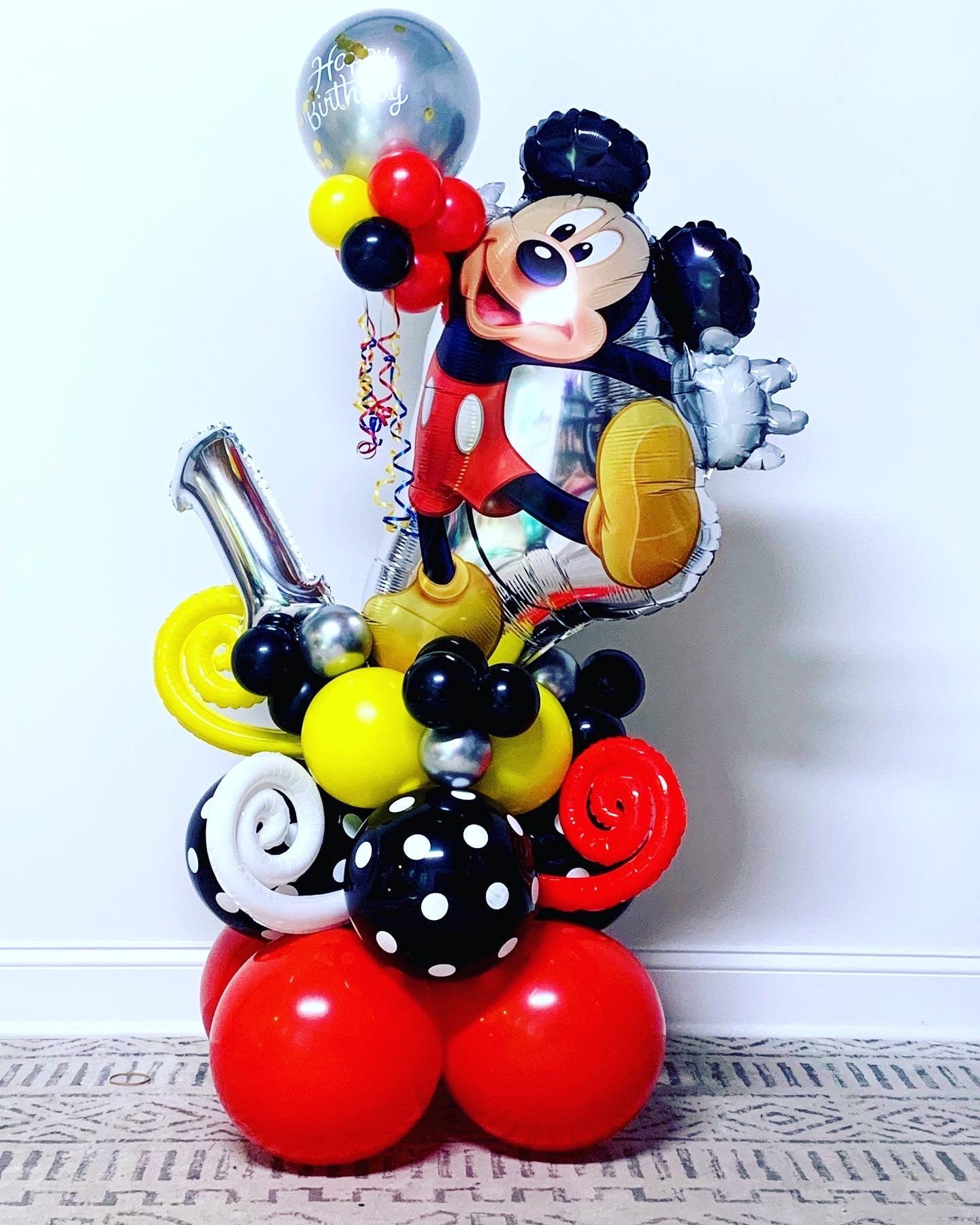 Mickey loving Build Your Own Bouquet for a one year old $105.00